Finding the Perfect Balance Between Risk and Reward
Comprehensive and effective asset management is much like walking a tightrope. Moving too fast and aggressively increases the risk of failure. Moving too slowly or conservatively may leave you well short of your goal when retirement comes around. Precise, informed asset allocation helps you progress while diversifying your risk.
At Aspen Wealth Strategies, we continuously monitor global economic conditions to not only seize opportunities but also to protect and preserve your wealth. Just as important, if there are companies or entire industries that are either close to your heart or far from it, we can customize your investments to ensure your portfolio construction matches your conscience.
We provide asset management and allocation services with a long-term perspective, considering factors such as after-tax rates of return. The bottom line is, whether you're seeking a fee-based or fee-only Denver wealth management firm or relying on a financial advisor, proper asset management and allocation requires a comprehensive, collaborative approach—an approach that has served our clients and firm well for many years.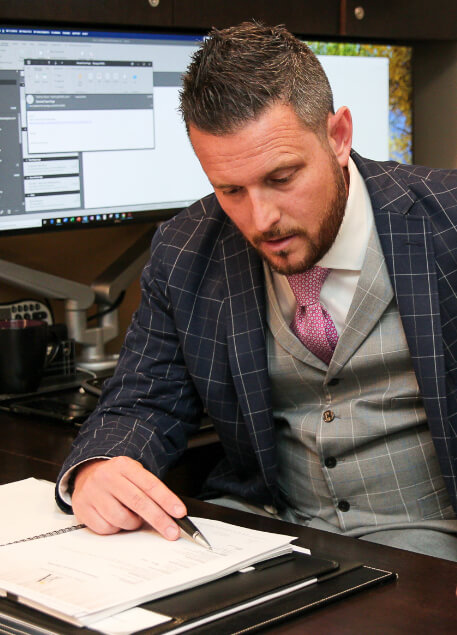 Riskalyze
At Aspen Wealth Strategies, you aren't a number, but your risk is—and Riskalyze, the world's first risk alignment platform, helps our seasoned professionals determine it. Are you taking too much risk or not enough? Is your portfolio prepared for global uncertainty? There was a time when a financial advisor would try to answer those questions based on your age alone, but that doesn't cut it anymore.
When all of the factors and personal preferences and goals are considered, a financial advisor or financial consultant can use innovative tools such as Riskalyze to provide guidance with clarity so clients can make decisions with confidence. Not all investment firms offer these resources. And even if they do, it's often limited to high-level clients. Well, we are one Denver wealth management firm that offers it to everyone.
Find Your Risk Score